A Guide To Office Space in Lahore
With a population crossing 20 million, Lahore is quickly becoming the business hub of the country as many players are launching their operations in the heart of Punjab.
With a rise in entrepreneurship culture and online working trends, many talented individuals are stepping up with new business ideas that pack a future potential for growth.
The city provides excellent platforms for many starters coming from all over Punjab. Also, many of the company head offices are located in Lahore.
There are a lot of talented individuals that are keen to take the great initiative as there are different opportunities for everyone in Lahore to get started on a new venture. But despite all this, there seems to be a glaring problem; the cost of renting an office.
Modern Office Requirements for Businesses
The rise of remote working and freelancing has enabled anyone in a city as giant as Lahore to be able to work from almost anywhere. All they need is a WiFi connection and a working computer. But soon, this isn't going to be enough.
Remote workers, entrepreneurs, and freelancers, often ought to minimize their costs while launching their startups. Here is a breakdown of minimum startup costs in Lahore:
Office Rent with 3-month advance
Furniture (Table and Desk)
Power backup, UPS/Generator
AC/Inverter
Internet
Monthly average operating cost, including utility bills (maintenance not included)
This amounts to over 200,000 for a one-person startup that needs office space. But it doesn't end here. There will be ongoing monthly maintenance and billing costs such as AC repairs, faulty lights, electricity bills and plumbing. So what's the solution to this problem?
Coworking Spaces
Enter co-working spaces. These solutions are becoming increasingly popular as they provide a cost-effective solution to new businesses. It is a super convenient option for all the above-mentioned problems.
The entire purpose of a co-working space is to save emerging startups from the hassle of setting up an office from the ground up. Shared offices provide you with a turnkey solution. Come, pay one month in advance, and get your own space with the required amenities without any challenges.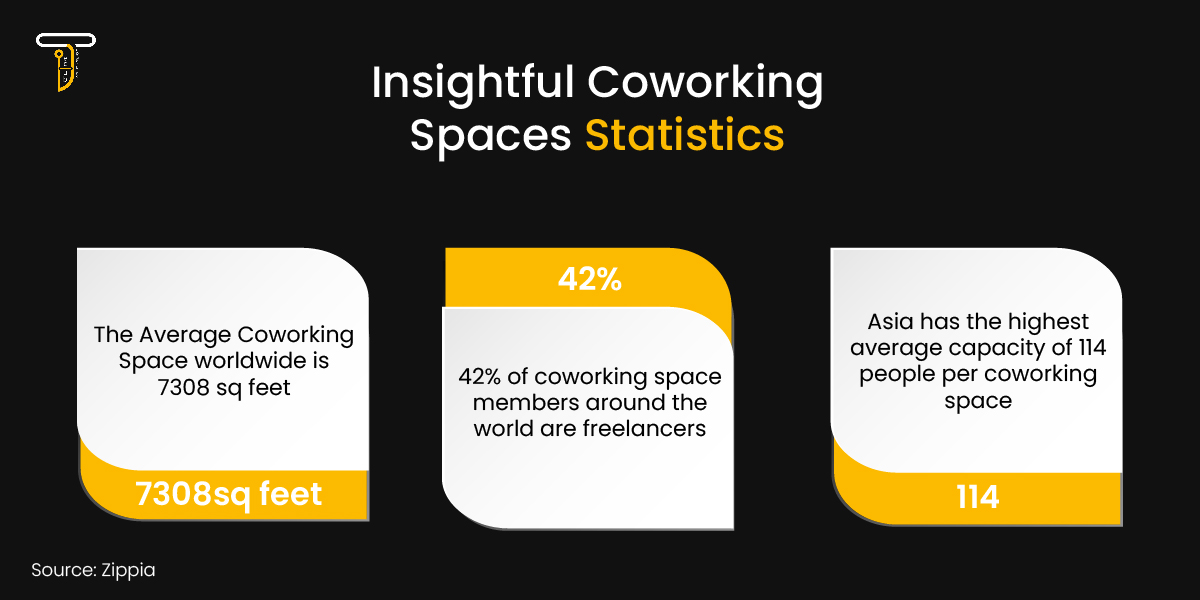 Why Coworking is Important
Coworking spaces save businesses from the laborious tasks of managing office expenses, paying high rent, and dealing with safety/security issues of belongings and vehicles.
Not only saving costs but Coworking spaces also help increase work productivity, and many large-scale enterprises also get competitive advantages from working through coworking spaces.
Guide to Coworking Spaces
When looking for a coworking space, always consider multiple factors. Ask multiple questions such as Is the coworking space near me? Or is the coworking space suitable for the business in terms of privacy, cost, resources and other necessary aspects?
There are multiple options to choose from when it comes to coworking spaces in Lahore. All of them provide suitable solutions for startups to grow into fully-fledged businesses.
Strategies for Finding Affordable Coworking Spaces
When on a tight budget, there are a few strategies business owners can use to find affordable coworking spaces. First, look for coworking spaces that offer memberships on a daily, weekly, or monthly basis. This can be a great way to save money if only needed for a short period of time.
Also look for coworking spaces that offer discounts for students, entrepreneurs, or other groups. This can be a great way to get access to a workspace at a discounted rate.
Another strategy is to look for coworking spaces that offer virtual memberships. This is a great option if you don't need access to a physical workspace, but still want to take advantage of the benefits of a coworking space.
What to Look for in a Reliable Coworking Space?
When looking for an affordable coworking space in Lahore, there are a few things to keep in mind. First, make sure to check the prices and amenities offered. Some coworking spaces offer different packages, so be sure to compare them to get the best deal.
Also, look for a space that has all the necessary facilities. For the need of a quiet workspace, look for a coworking space with private offices. If business owners need to collaborate with others, look for a space with plenty of meeting rooms. And if the business requires access to a kitchen or lounge, make sure the space has those too.
By doing research and looking for reviews, discounts, and flexible plans, entrepreneurs can find an affordable coworking space in Lahore. And by taking advantage of the networking opportunities and amenities in the space, everyone can get the most out of their time in the space.
Coworking spaces have a number of advantages for entrepreneurs, freelancers, and small business owners. Here are some important aspects of a good coworking space.
Cost
They provide a low-cost option for setting up a workspace, and many come with amenities such as wifi, printing services, meeting rooms, and more.
Large Community Support
They also give access to a community of industry professionals in the same field, which can be invaluable for networking and finding potential new clients.
Productivity and Collaboration
The collaborative environment of a coworking space also encourages creativity and innovation. With people from different backgrounds coming together, entrepreneurs will be able to learn from each other and come up with new ideas.
Plus, the presence of other people can help to keep everyone motivated and focused on work.
Also read: Top 5 Ways Coworking Office Spaces Inspire Collaboration and Innovation
Where Techub Steps In
Techub is a great option for entrepreneurs, freelancers, and small business owners looking for an affordable co-working space in Lahore.
Techub provides a productive and inspiring environment to work in and gives its clients access to a community of professionals in the same field. Plus, we offer a range of amenities and networking opportunities that can be valuable for the growth of your next business idea.
So what are you waiting for? Start your search for an affordable coworking space today, and start working smarter in the IT and business hub of Pakistan.
If you want further information, feel free to get in touch with us regarding your queries.